Popular Hiking in Grindelwald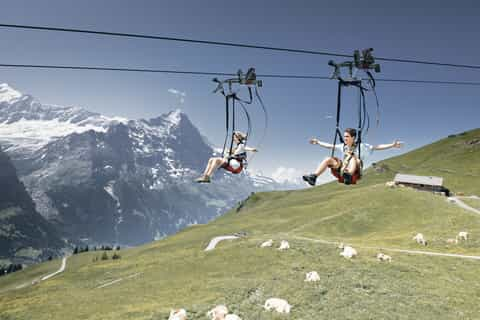 Day Trip from Zurich: Grindelwald First Mountain Adventure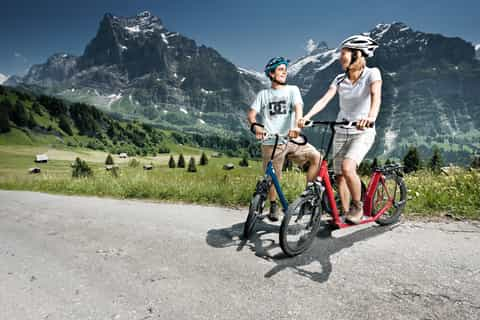 Day Trip from Lucerne: Grindelwald First Mountain Adventure
Free cancellation
Change of plans? No problem. Cancel up to 24 hours before your activity starts for a full refund.
What people are saying about Grindelwald
Excellence services, started with clean and comfortable coach and punctual departure by driver Rio. With excellent tour guides, Mr Dario and Ms Lin(from Taiwan) , detailed history and culture of Zürich have been shared with us. They are both very professional, caring and informative. Taking care of each and everyone in this tour. Ms Lin even take care of me (from Hong Kong)and 2 young colleagues (from Taiwan)all the way even before boarding. Her initiative in introducing herself to us and to sum up everything we need to know in our very own language brought us good impression. And her attentiveness is exceptional! She took care of us in every aspects and at the same time taking care of other tourists in our same group
Attended the Day Trip to Jungfraujoch - Top of Europe from Zurich conducted by "Best of Switzerland Tours" on 19 Jan 2020. The trip was well organized. My English tour guides (forgotten his name) was experienced and knowledgeable. The scenery was great during the train's journey to Jungfraujoch. My tour guide showed us those portions for beautiful photo spot. When reached Jungfraujoch Sphinx Observatory, the outdoor panoramic view was awesome! It is worth going to Jungfraujoch - Top of Europe.
Fantastic view with the gondola and at the top of First, easy and beautiful walk to the lake with possibilities to walk a little bit off the path to look at plants and animals Only problem at the gondola ticket desk they wanted me to show a printed voucher from the pdf I received per mail when I only had the downloaded version in the getyourguideapp. So I had to send them per mail the pdf using my smartphones Internet connection so they could print the pdf.
Long day, but so worth it. We deliberately watched the weather to make sure we hit a good day. Perfect blue skies gave jaw-dropping views. Spending this money (cost if the rail ticket is a huge contributor) would make me cry if the mountains were shrouded in cloud. But pick a good day like us and you will see nothing like this on earth.
Must visit place during your visit to Switzerland and best of Switzerland is nice organising company and the guide was exceptionally good with excellent knowledge of each and every place included in trip