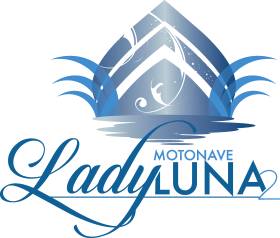 Lady Luna 2, Family Sea s.r.l.
This activity provider is a trader on the GetYourGuide marketplace
Legal notice
Legal company name

Family Sea s.r.l.

Registered address

via Francesco Ornano07024 La MaddalenaSassari

Managing director(s)

Nunzia Costa

Company registration number

IT02779870902

VAT registration number

IT 02779870902
Contact details
GetYourGuide answers all contacts on behalf of the activity provider
About the activity provider
Motor-ship LADY LUNA 2 - Excursion in the Archipelago of La Maddalena. With Lady Luna 2 boat you will visit all the most beautiful islands of this marvellous natural park and have a nice day swimming in the beaches of these islands…We are authorized to go to Budelli island and La Maddalena island. We start at 10.30 am from Palau harbour and come back at about 05:30 pm 1° stop - The boat starts from Palau harbour at 10:30 am in the morning and come back at 05:30 pm. In only 35 minutes of navigation we'll be on the first island - Budelli - Natural swimming pool, and we'll stay here about 20 minutes you can make a lot of dives from the boat. Here you will see the famous and closed Spiaggia Rosa (pink beach) with pink sand, the Roccia del Coccodrillo (crocodrille rock) 2° stop - The second stop will be to Santa Maria island, here, the stop will be long and you will go directly to the beach, you can swim and sunbathe in complete relaxation. 3° stop - The thirth stop is on Spargi island, the beach that you will visit is called Cala Granara it'a very beautyful place, with emerald sea, protected from all the wind. We will stay here about 1 hour and 10 minutes for bath on this marvellous beach. 4° stop - *The fourth and last stop will be to La Maddalena island. We will visit La Maddalena town, you can goes out from the boat and have a nice walk in the caracteristic streets of the town, full of nice shops and the popular marina called Cala Gavetta. Coming back we'll see Santo Stefano island and Caprera island from the boat and to the anticipated schedule you will again to Palau harbour.
Lady Luna 2, Family Sea s.r.l. offers tours and activities for these attractions:
Lady Luna 2, Family Sea s.r.l. offers tours and activities in these cities:
Things to do organized by Lady Luna 2, Family Sea s.r.l.